Short Film
Director: Diana Frose
Production: Independent
Cast: Daniel Donskoy, Kelly Clare and Louis Bernard
Role: Hair and Makeup Designer
Camera: Red Epic
If you want to know more about this film go and visit: http://prometheus-rising.co.uk/
After a long wait, I am happy to share with you the first teaser/trailer of this amazing project filmed in Scotland. Hope you love it, as I loved working on it! More to come so stay tuned and "keep spreading the fire"!
GREAT NEWS!! "Prometheus Rising" has been officially selected by California Women's Film Festival and it will be screened at The Action On Film Festival in California. More to come!!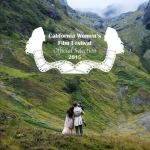 Backstage: